What is your relationship with movement and exercise routines? Is it scary, torturous, punishment for eating too much pizza? For most, movement and exercise can be more taxing than enjoyable. You get up early, work all day, come home and make dinner for you or your family, then somehow find the willpower to drag yourself to the gym. It's understandable why it feels so daunting. Not only is the gym hard to get to after a long day, but if you're new to exercise routines, it can also be intimidating. Let's be real, no one likes the obnoxious grunting people who are taking up all the equipment or the person who goes to every Zumba class and practices the routine before the class even starts.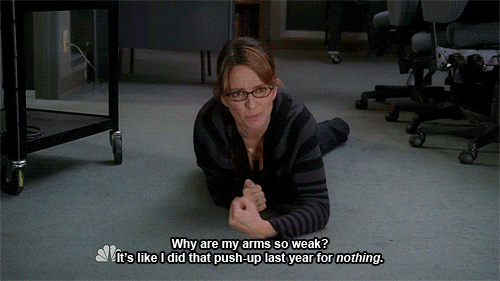 Despite all of this, movement and exercise can actually be enjoyable and therapeutic (I promise, crazy as it sounds). It's been proven that exercise releases hormones such as dopamine that make you feel happy and less stressed. While we all know that movement is good for us with many benefits, most people still loathe the idea of going to the gym.
For those out there that feel this way, I have great news. You don't have to go to the gym or run on a treadmill to reap the benefits of exercise. There are many forms of physical activity and the trick is to find one you ENJOY! Once you find a form of movement that makes you happy, you unlock all the magic. You enjoy it, you want to do it every day, and it is therapeutic for you. That's the key! Once you find your niche, you can move to be happy and healthy without it feeling like a chore. Better yet, once you find that thing, you'll be stronger, healthier, and happier all while enjoying yourself – who knew!
Let's figure out what kind of mover you are:
If you like to work out in the comfort of your own home or at little to no cost, here are some options for you:
Smartphone Apps: Follow along with workouts from apps such as "SworkIt"

Youtube: An at home workout dream. Find lots of free, guided workouts, yoga classes, and more

Weights: Feel comfortable with weights? Buy a set and complete circuits at home. You'd be surprised how much you can do with little to no equipment
Is being outdoors your thing? Try these fun activities:
Walking or Hiking (Have a dog? Take them with you!)

Rock Climbing

Swimming

Kayaking or Canoeing

Bike Riding

Skiing/Snowboarding during colder months

Running
If you like group fitness or workouts with an instructor to help you along the way, try these exercise routines on for size:
Dance/Barre Classes

Yoga

Pilates

Kickboxing

Zumba

Step Classes

Boot Camp

Spin

Martial Arts
Rather operate solo or work one on one? You'll love these:
Power Lifting

Aerial arts/silks

Tennis

Boxing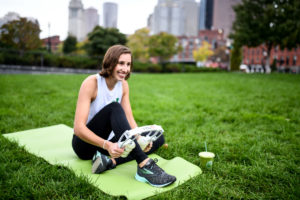 If you thrive in one on one settings and want to learn more about the gym, you can also consider hiring a personal trainer. Some gyms offer personal training services with your membership.
Your place of employment might even offer some fitness perks! Check to see if your employer offers workout programs or gym facilities to their employees. Perhaps there is a softball or volleyball league you can join with friends from work.
Find that thing that allows you to reap the benefits of movement without the torture. Even if it's for a short period of time, move a little bit a few days a week and increase the best you can. Happy moving!