The Juicery is excited to grow our team by adding Juice Nation Ambassador, Jackie Lucas, Owner of  EVOLVE mindful movement! EVOLVE is a one of a kind studio that opened this month right around the corner from our downtown Portsmouth, NH location.
The unique studio's core values are mindfulness and sustainable movement for your entire life. Featuring a variety of classes, EVOLVE offers mindfulness woven throughout classes in Pilates mat, cardio, barre, BUTI yoga, beginner yoga, power yoga, and cardio-barre.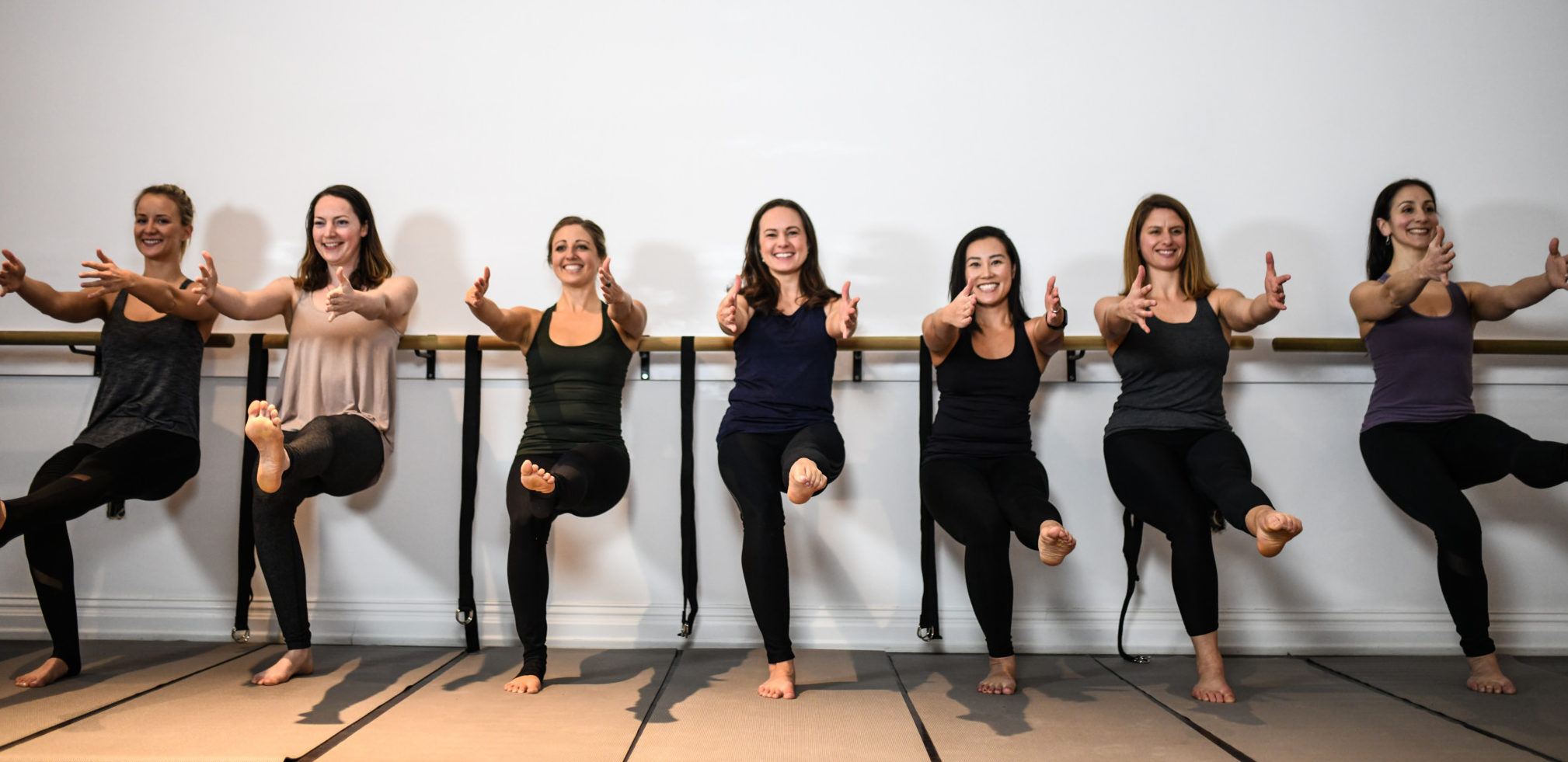 Though her love of movement (and smoothies) started in childhood, these two passions continue to serve her well as she moves through her 40s.
14 years ago while pregnant with her daughter, Jackie took a break from ballet, embracing yoga and then pilates. Following the birth of her son 12 years ago, she then discovered barre classes – a sustainable movement practice she'll stick with for life, which fuses ballet strengthening movements anyone can do, along with elements of yoga, pilates, and traditional calisthenics.
"The thing I love most about barre is anyone can start at any time. Life evolves, we go through times in life where other things take over – school, moves, career changes, injury, pregnancy, chronic health conditions… the list goes on."
"But Barre is extremely challenging and effective for all – yet uniquely accessible for all. There is nothing I love more than introducing an absolute beginner to barre."
Along with movement, Jackie believes that mindfulness is something we can all benefit from more of. She believes that taking time to be more aware of the choices that add up throughout our day helps us be our best.
Fueling up with delicious food makes us feel energized and happy. Finding ways to move that challenges us, but doesn't push us to burn-out, get injured, or age-out and stop, brings us joy and strength inside and out. It's all about finding the right plan for your body.
When our newest Juice Nation Ambassador isn't working hard to own and operate EVOLVE mindful movement, you can find Jackie refueling with a Faster Than Light smoothie at The Juicery!
Sign up to try a class at evolveportsmouth.com/classes and use promo code JUICERY to receive 10% off a class, just for Juice Nation!
Don't miss EVOLVE mindful movement's grand opening & ribbon cutting celebration kicking-off at noon on Feb. 1, 2019 at 33 Deer St, 1A in Portsmouth, NH, with light food & refreshments, giveaways and raffles to benefit local non-profit New Heights, which shares a common belief that "a life-changing experience can begin with mind-blowing fun!"