INTRODUCING #JUICENATION AMBASSADOR Carson!
Hi, my name is Carson Holmes! I am a junior at the University of New Hampshire, studying Nutrition, Health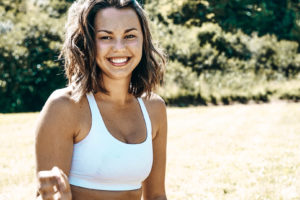 and Wellness. I have always grown up in a health conscious household, but my interested really sparked within the past couple of years. My senior year of high school I went on a yoga retreat to Costa Rica with Rachel Brathen (yoga_girl on Instagram), and that is where my love for yoga birthed. Ever since that trip my connection between mind, body, and spirit began to skyrocket. This past June I completed a 200hr yoga teacher training at Kripalu School of Yoga and Ayurveda. Ever since the day I received my certificate all I have wanted to do is teach and spread my passion to humans everywhere. With my love for yoga and smoothies (since I would get one at the juicery after every class), I decided to teach yoga at a local studio (True North Movement) and work at The Juicery, both in downtown Durham! Might as well find work doing what you love, right? Here I am today, full-time student and part-time smoothie maker/yoga teacher!
What's your mantra?:
You are here on this earth for a reason. Everything you are doing with your life is meant to be happening. Using the law of attraction, the universe will help guide you to wherever your heart belongs.
What's your definition of 'health'?:
My definition of 'health' is the connection between mind, body, and spirit. Yes, I believe health is related to the food and exercise, but there also needs to be the connection mentally. Healthy mind, healthy life.
What led you to be interested in health & fitness?:
Growing up in a healthy household was a huge contributor, but also just the way it makes me feel! If I wake up, have a healthy breakfast, go to the gym or do yoga, and make sure I am fueling my body throughout the day, I will feel like a rockstar. Though I do not work out every single day, I fit it in where I can. I do not treat working out as a strict activity in my life, I listen to my body; if I am craving a good workout I will go workout, if I am craving a relaxing day I will go to yoga, and if I am just not feeling it during the day I will stay at home and relax. Working out should be fun! Eating and fueling the body should be fun!
How do you live your mantra and health philosophy in your own life?
I live my mantra and health philosophy by making sure to save time for myself. I am the type of person who LOVES to hang out with their friends, but that is not how I recharge. I thrive off of being alone to find my energy, and that's OKAY! As long as I keep reassuring myself that everything happens for a reason, I will be okay.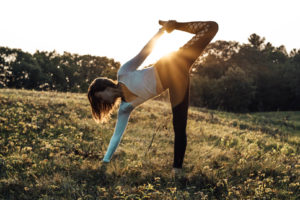 What Juicery location do you frequent?:
The Durham Juicery, downtown! 🙂
What's your favorite thing on the menu?
I am OBSESSED with Peanut Butter Bliss (with Blueberries added in!) 😉
What's next for you?:
My goal in life is to host yoga retreats around the world, along side being a yoga influencer through social media (since that is now the major source of connection). I am slowly working on my YouTube channel, so I will be able to cater to different audiences. Other than those two projects, my main focus is on the now; being at school, working at the Juicery/True North Movement, and finding time for myself.  
How can we follow your adventures?
(Soon to be) Youtube: Carson Holmes