Growing up in the mountains of New Hampshire and spending 4 years of my life in Southern Maine, you could say I have a high affinity for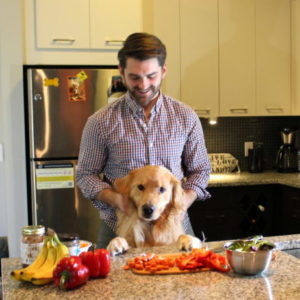 nature and living a relaxed lifestyle. But, in 2013 I made the big move to Boston and have yet to look back. The city's drive keeps me constantly motivated and its passion for health forces me to stay up to trends while working at a Wellness Center. Within the Wellness Center I carry out nutritional consultations, movement assessments, and overall mindset changes for a full spectrum of clients. I've also founded Dupont Wellness where I attempt to be an amateur cook and give my thoughts on what a 'healthy' lifestyle should look like. But, even with my big city life you can still find me hiking in the White Mountains with my dog, Charlie, or perusing Portland's Old Port in the summertime.
What's your mantra?:
Be mindful.
…in everything; the way you eat, move, and present during communication
What's your definition of 'health'?:
To me, being healthy is the ability to encompass complete control and balance over a mental state of mind, social connections, and functional movements without restriction.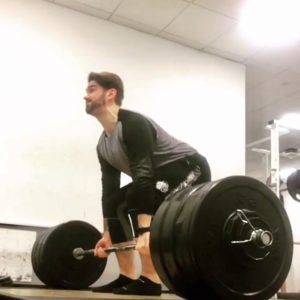 What led you to be interested in health & fitness?:
Growing up an athlete I always understood the physical importance of living a healthy life; but it wasn't until becoming inactive after a major injury that really got me focused on overall health. With sports and exercise being a large part of what made me go, I had to turn to nutrition and overall mindfulness to feel happy and healthy in my own skin. This led me into a career of health and wellness with the understanding of how different facets of life can affect overall well being. Being fully active now, I'm fully invested in how nutrition, exercise, and mental state all play intertwining roles in living a happy and healthy life.
What Juicery location do you frequent?:
Boston's North End with the occasional Maine Squeeze trip
What's your favorite thing on the menu? 
Acai Bowl no PB sub Almond Butter and a milk bone for my dog Charlie
What's next for you?:
Continue helping as many people as possible in their pursuit of optimal health, wellness, and functional performance.
How can we follow your adventures?
Follow me on instagram or visit me at Dupont Wellness, both of which offer loads of free, quality fitness & food guidance.