A few years ago I had the honor of spending my spring, summer, and fall in the gardens and woodlands studying herbalism at Misty Meadows.  It was such a rewarding experience to embrace Mother Nature and learn about all she has to offer to keep us healthy and to heal.  And as crazy as this sounds, the plants did speak to me. That is a whole other story…
The tradition of making 'fire cider' has been passed down from generations of herbalists since the 1980's, starting with Rosemary Gladstar.  One lovely fall weekend, the tradition was passed on to me about this immune-boosting, infused cider-vinegar concoction.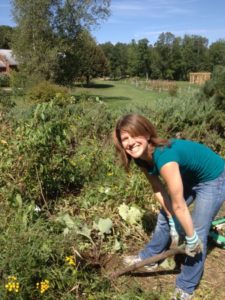 We started with a base of raw unfiltered apple cider vinegar and added harvested roots from the garden, such as burdock and horseradish, along with onions, garlic, hot peppers, and fresh herbs.  The plants we chose were known for their amazing properties to support the immune system, while the cider vinegar was the medium used to draw out all of the therapeutic components from the plants.
Traditionally, you let the cider infuse for about 4-6 weeks and then strain out all of the plant material.  You can add ground cayenne if you want even more heat, and a bit of honey to sweeten it out.  At first taste it is a powerful, pungent, spicy shot of fiery plant love.  The taste shocks some initially, while others just love it. 
For me, I was a bit shocked, but then I felt the rush of heat and energy that filled my body. I was immediately hooked.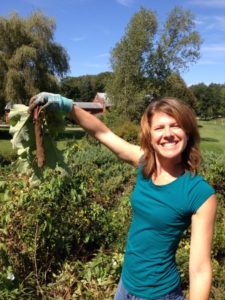 Since I fully believe in the power of this traditional herbal remedy, I decided to create my own special blend for The Juicery/Maine Squeeze community to enjoy.  My blend includes onions, ginger root, horseradish root, turmeric root, jalapeno pepper, lemon, orange, rosemary, thyme, garlic & cayenne.  To keep it vegan, sugar free, and supremely potent, I do not include the traditional sweetener of honey.
You can enjoy a daily shot of our fire tonic to keep the immune system strong, kick a cold in the butt, break up any congestion in the body, increase circulation to warm you up, support your digestion system, and boost your energy.
While it was my teacher who taught me this traditional remedy, I can still hear the plants sharing their ancient wisdom in offering us healing and health through their use.  It is an honor to share this tradition and wisdom with you.  I hope you enjoy the individually handmade batches of my fire tonic to stay healthy and strong.
"We must cultivate an attitude of respect for all living plants and animals and accept them as a gift" – Michael Tierra